I joined the
January IHSW
at
Random Ramblings
. I haven't cross stitched PM-Love is Kind since September. This project has been put down so many times over the years that I'm making it my goal and determination to complete and make it into a pillow before March. There are other projects that need to be completed before I can start a brand new one.
Here is a before photo:
September, 2012
Here is what it looks like today: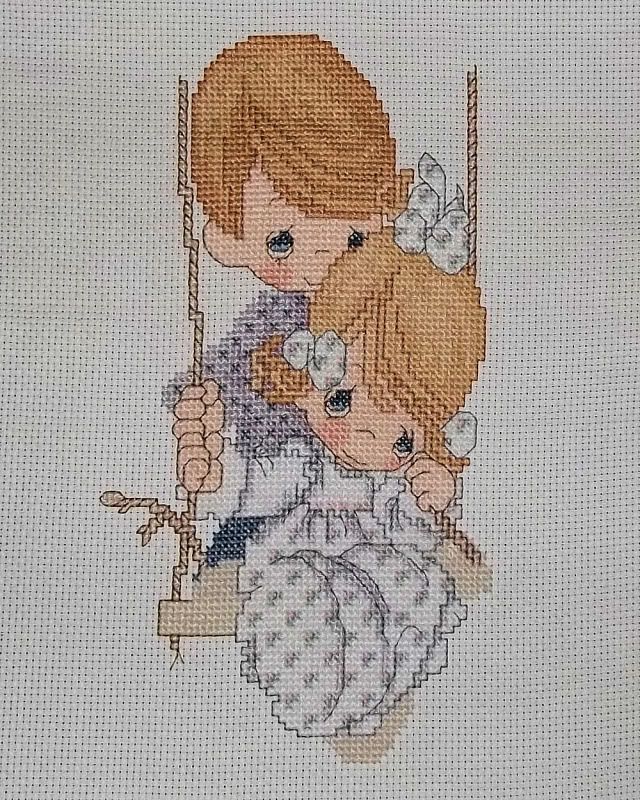 January 21, 2013
I back-stitched the little girl's dress this weekend. Next is the little boy's shirt and so on.
Thanks for stopping by and have a wonderful day!